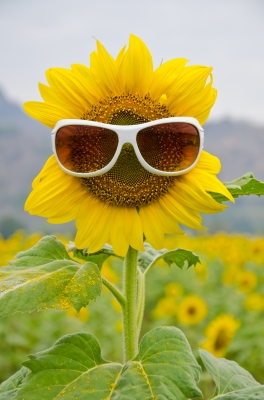 I knew a girl in college who had a flair for the dramatic. She had long, flowing tresses and dark, expressive eyes. She often wore flowery peasant blouses teamed with ruffled skirts, multiple gold bangles, and twin hoops in each ear. She also ate a lot of garlic (touting its myriad health benefits), and she was an accomplished artist. Rarely, was she without a sketch pad.
"Julia" had an exotic style reminiscent of a gypsy and an exuberance for life.
She was "unique."
I wondered if the curious stares or quiet whispers of our classmates ever bothered her.
One day I asked her, "What would you like to do with your art major? Are you going to teach?"
Julia laughed in a soft, almost melodic, kind of way.
"Of course. Then after a few years of that, I'm going to open my own studio."
"Oh," I replied, matter-of-fact. "Sounds like a plan. Set your own hours and sell your own work, huh?"
She nodded. "That's part of it, sure. But what I'd really like to do is create for a cause."
That puzzled me. Create for a cause?
"You know," Julia continued, "Use my gift for a higher purpose. I want to draw and paint because it gives me joy and I'm pretty good at it, but I also want to sell enough of my stuff to buy shoes."
Okay. She had my attention. I swallowed the rest of my sandwich.
"Shoes?"
Surely, there were bound to be more of the thick-soled, open-toed sandals back in her dorm room. Or something equally as…garish…er–functional.
"Not for me," she replied, as if reading my thoughts. "For them."
Julia scooted her lunch tray aside and flipped over to a spot in her sketch pad, pointing to a page where children's faces were drawn with life-like precision.
I still didn't understand.
"School kids?"
"No. The orphans. In Africa. Or China. Or maybe even India."
"Ohhhh."
Wow.
We were 18 at the time, and here was a girl who already knew what her mission on earth was and what it would take to accomplish it.
"Julia" didn't care if she took the long way around to get there.
The girl who smelled of garlic, dressed like a gypsy, and coined "unique" eventually became a missionary I'm told.
******
Do you think we often rush to judgement when we meet unique individuals?
How do you extend the love of Christ to those who are different?
Photo Credit: jiggoja/FreeDigitalPhotos.net
Blessings Always,