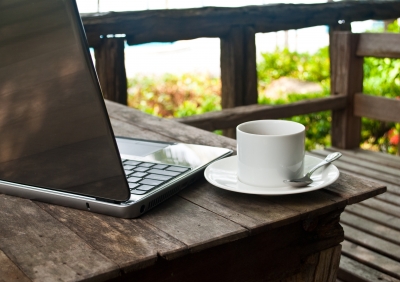 When I began blogging sometime ago, I did so with the desire to connect.
I knew little about social media and even less about blog posts.
What I did know—I liked writing, I adored reading, and I enjoyed mingling with like-minded people.
I'd studied other folks' blogs, and I began to subscribe to a few of my favorites. Topics that interested me were writing, mom stuff, crafts, recipes, Christianity, cooking, and even leadership, to name a few.
I started my blog with no agenda, other than to write whatever was on my mind from time to time (although if you're a writer seeking publication eventually, a blog is a great place to start).
Writing for your own self-satisfaction is fine.
 Writing for yourself and an audience demands something more:
Consistency. In other words, a regular posting schedule will increase website/blog traffic. I initially began blogging Monday through Friday. As you might guess, that worked fine for awhile. Then I began to burn out a wee bit. Since writing novels is my first priority, blogging had to take a a back seat. I opted for a MWF posting schedule.
Compelling content. Some folks are geared to fluff. Others like more meat and potatoes. I'm a bit in-between. I write about nostalgia, memories, humorous happenings, and various slice-of-life events. I also dish about the writing craft and Christianity. I try to leave my readers with something thought-provoking or a bit of advice learned during my writing journey. I believe the key to prevent stagnation is to vary the content a bit, but to stay true to the mission of your blog. For instance, I try to uplift and encourage. Your mission might be to share mouth-watering recipes. That's okay! That's what makes us unique.
Photographs/Visuals. These aren't necessary, but they do liven up an otherwise ho-hum page. People will be drawn to great writing. Clear, concise words and intriguing subject matter are non-negotiable. Since we tend to be visually acclimated, however, pictures can indeed add a new dimension to an already exceptional post. I used to use most of my own photos, but now I primarily use the free downloads at

FreeDigitalPhotos.net

. There's no registration and no cost involved as long as you give a photo credit.
Relevancy. Remain in the know. Currently, I'm not crazy over television programming, but watching the news and observing the news-makers is a must if we write. We can't write intelligibly if we haven't a clue as to what's going on around us. I always think of my friend

Jill Kemerer

who has a great affinity for magazines. She'll tell you straight up that they're a great diversion, but they're also something else—a great teaching tool. And for writers, staying abreast of fun, fashion, trends, and BOOKS is extremely important in our profession.
Authenticity. Be real. Be yourself. Your readers will know if you try to fake it. We can't all be like Nancy Know-It-All, and that's good. People want to hear our own individual voices. One of my favorite, tell-it-like-it-is writer friends is

Jessica Patch

. Jess posts MWF and she has a heart for Jesus and a perky spirit. She's funny and unpretentious, and often, she just comes right out and says what so many of us think, but don't have the courage to actually voice…outloud anyway.
Additional blogs with bling are those with these common denominators:
Humor
Action
Teachable moments
Applicable take-aways
Blog posts that bomb exhibit:
self-absorption
Rants
Poor writing
Disconnect with readers
Blog posts are labor intensive. They require time, energy, and creative thought. Sometimes, it's necessary to take a sabbatical from blogging, which I'll do periodically this summer.
With some planning, posting doesn't have to be drudgery.
Blogging can introduce us to new friends. It can open exciting doors and lead to fun opportunities.
***
What are your favorite kinds of blog posts to read? To write?
Can you share a tip or two that you've learned during your blogging journey?
Care to give a shout out to one of your fave bloggers today? 
Photo Credit: Ohmega1982/FreeDigitalPhoto.net 
Blessings Always,