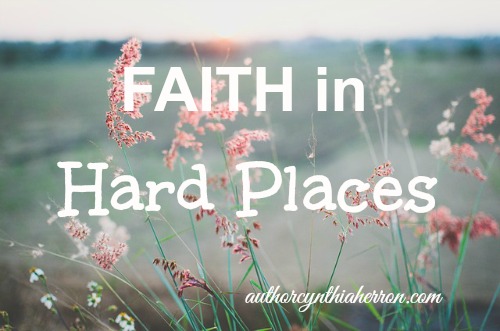 Oh, great.
As I approached my car, I saw it.
The dent, scraped paint, and two-inch black mark shone like a beacon beneath the afternoon sun. Someone had hit my driver's side door, and of course, didn't bother leaving a note.
I'd been in the mall less than two hours.
I suspected the culprit was the maroon car with black door guard—the same car I'd pulled in next to, leaving plenty of room for the driver to negotiate her parking space.
Had the deals I snagged been worth it?
Hmm. Had to think about that one.
I socked my packages into the trunk and wondered if the offender even gave a second thought about her actions or if she was just glad she didn't get caught.
And, okay. I prayed that the person who hit my vehicle would be so convicted she'd lose her appetite…or maybe a night's sleep. Then I promptly drove home, and wonder of wonders, my beloved used a little soap and elbow grease to erase the black smudge and door guard stripes. (It did nothing for the dent or scraped paint so we'll still have to take care of those, but the deed was really small potatoes in the grand scheme of things.)
That was last week. The same week I wrote the blog post Why Joy Matters. Ahh…the irony.
See how the enemy loves to steal, kill, and destroy our mindset? (John 10:10) His mission is solely to take the spring out of our step and suck us dry. He revels in upheaval and chaos.
Just like our joy, our faith can take a hit, too. Faith in the "right thing" and faith in humanity.
I contemplated that one over the weekend when someone revealed a poor choice. It's a choice that has far-reaching consequences and one that makes my heart ache.
When we're blindsided by the unexpected, it's only human to examine our core beliefs. To explore those hard places.
It's rarely fun, and certainly, not pretty.
It's necessary.
And sometimes, when our faith-boat tips over, all we can do is cling. Cling with both hands, feet, and maybe even, teeth. Cling to beauty and what we know is truth because…
"Now faith is confidence in what we hope for and assurance about what we do not see…" (Hebrews 11:1 NIV)
Today if you're clinging to faith in your hard place, remember you're not alone.
Remember, others are where you're at. You (we) don't have to have it all figured out.
It's enough to know God does.
"For I know the plans I have for you," declares the Lord, "plans to prosper you and not to harm you, plans to give you hope and a future." (Jeremiah 29:11 NIV)
We'll still ache over others' missteps, but we'll muddle through as we envision the bigger picture.
Hoping for the best.
And praying about the rest.
***
PLEASE SHARE THE LOVE
Examining hard places and what we know to be true. 60-second recharge. (Click-to-Tweet)
Original Image Credit: Unsplash/Pixabay
ADDITIONAL ENCOURAGEMENT
Hope: 20 Reasons to Throw Open Your Windows
Has faith played a role when you've navigated difficulties?
—
Much Love and Many Blessings,