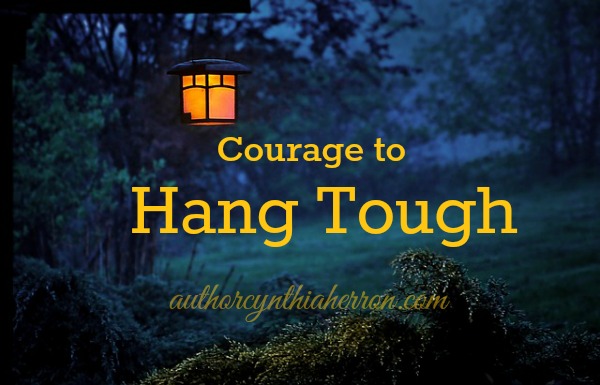 Sometimes, in light of world events, we find it necessary to pause—to step back from the craziness of evil and process the senselessness of it all.
Some people rail and bemoan injustice while others seek solitude and retreat to their quiet places.
Because we're human, each of us grieves differently. We act and react in ways that are, perhaps, inherent to our nature or maybe, because of the circumstance, we respond in ways we wouldn't otherwise.
Regarding the solitude-seekers, we're pretty consistent. It's not that we minimize life's cruelties. In fact, it's the opposite.
Quiet places are necessary to gain perspective. Our temperament demands a respite from the noise. When we care for us, we can better serve others.
As you may have guessed, I'm no wilting flower.
I love to rise to a good challenge, meet new goals, and blaze fresh trails. In fact, sometimes my heart is three steps ahead of my head. That can be good or it can be a detriment.
I tend to care a little too much. Meaning—throw an underdog in the equation and I'll spend days ( or however long it takes) working on a solution.
When things are beyond my control?
Whoa.
That's hard. There's no easy fix. No paint-by-number instructions.
Having the courage to hang tough becomes a choice and certainly not because it's easy, comfortable, or the valiant thing to do.
Take the recent flooding in the Ozarks a few weeks ago. That generated some courage.
Add to that the string of tornadoes and stormy weather with subsequent home repair. Yep. More courage.
My elderly parents' health needs? Again—courage.
Writing despite exhaustion? Ahem. Courage.
Still—my mountains are minor compared to those facing deeper heartaches today and I don't want to minimize others' suffering.
Today, I'd simply offer this:
But he said to me, "My grace is sufficient for you, for my power is made perfect in weakness."
Therefore I will boast all the more gladly about my weaknesses, so that Christ's power may rest on me. That is why, for Christ's sake, I delight in weaknesses, in insults, in hardships, in persecutions, in difficulties. For when I am weak, then I am strong.
2 Corinthians 12:9-10 (NIV)
This post is dedicated to the hopeless, the helpless, and the hurting.
May God grant you a tenacious spirit and courage to hang tough during the storm.
You are loved.
***
PLEASE SHARE THE LOVE
Mid-week meltdown? Your sixty-second pick-me-up!
Strength for the storm and words to uplift you.
ENCOURAGEMENT
Provision: Trusting God When It's Hard
Turn Your Nail-Biting Sojourn Into Your Brightest, Winning Season
Original Image Credit: Jerzy Gorecki/Pixabay
Can you think of a time when you needed  courage? What did you learn?
***
A reminder—
I'm hard at work on next month's newsletter and I'd love for you to join my newsletter family ~ No bad news or down-in-the-mouth content.
Sign up in the sidebar and come feel the love. (There's always pie, coffee, and a hug.)
See you back soon!
Much Love and Many Blessings,