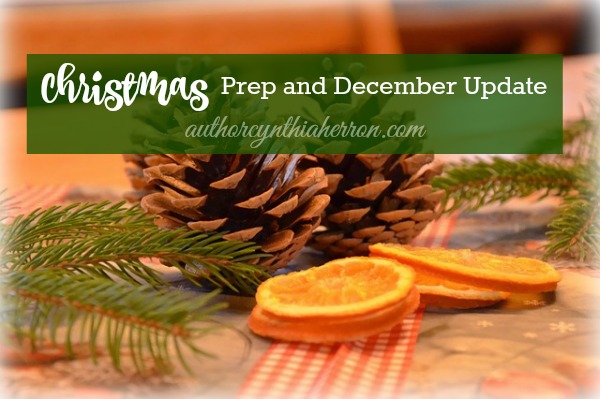 Oh, my goodness.
Can it really be December?
Can it really be time to deck the halls?
My Thanksgiving tablecloths are barely dried and put away.
Still, here in my little hub, I'm in full-blown Christmas prep. This, after three—yes, three—Thanksgiving celebrations in three different homes on three different days.
During those three days, we celebrated with turkey and ham and all the fixings. Dressing. Mashed potatoes. Gravy. Green bean casserole. Creamed spinach. Deviled eggs. Homemade rolls. Salads. Pies. Cakes. And somewhere in the midst of all that, our dear friend, Mr. Calorie Monster, paid a nice, little visit. I'm sure he'll visit again in another few weeks just in time for holiday baking and partaking. He's good about that!
To prepare my heart and home for the holiday season, I'll soon wind down and take a brief respite. I'll step away from the busyness of various activities and concentrate on those things that matter most: Christ's birth, family and friends. 
I may pop on Facebook and Twitter so I hope you'll give me a shout or a wave. (And brownie points if you send cyber pie or cookies. BTW… I love chocolates, too. *hint*) 🙂
I've updated several Pinterest boards. Check out Vintage Christmas and Homespun Christmas for some warm fuzzies and pretty eye candy. If you're ready to do some baking, take a peek at my Comfort Food (Cookies) board, where I've added some delicious new recipes. Speaking of cookies—why don't you throw on your apron and head on over! I could use an extra hand in the kitchen. *grins*
Did you catch 10 Things You Should Know About the Writing Life over at the WordServe Water Cooler? If you're a new writer or still on the journey, don't miss this healthy dose of inspiration. I think you'll relate and leave encouraged. I'll blog again at the WS Water Cooler on Tuesday, December 12th, so please join me and weigh in!
In fact, be sure and stop in at WordServe Literary Agency's Water Cooler every Tuesday and Thursday where "a community of agented authors encourage, engage, and enrich others throughout their writing journey." It's a great place to hang out and learn more about the writing craft.
You may remember, too, it's almost newsletter time. Wa-hoo! That's right, my December e-newsletter will hit subscribers' inboxes next week, and this issue is packed with tons of holiday goodies and fun.
Not a member of my newsletter family yet? No worries! Sign up here or over in the right-hand sidebar. Be sure and click on the confirmation link that will arrive in a separate e-mail, as that completes the process and lets me know that you really want to hear from me. Once you've signed up and confirmed, you'll receive my newsletters monthly. I may send an occasional update in addition, but I will never over-burden you with unwanted content. Plus, there are monthly drawings exclusively for my newsletter subscribers.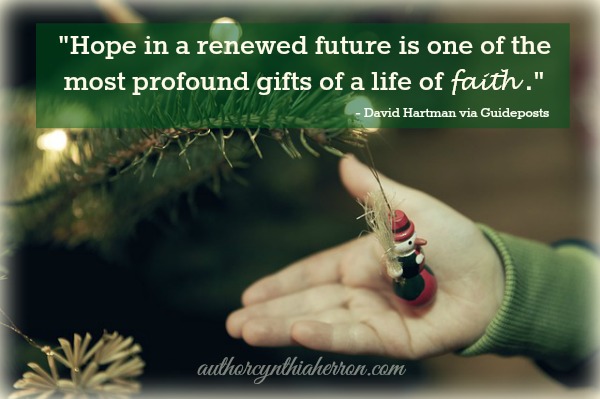 I pray that your Christmas season is off to a fabulous start and that you're able to slow down enough to fully enjoy and appreciate the holiday's true meaning.
For many, this is a poignant time filled, perhaps, with longing, heartache, and loss. Let me encourage you to be sensitive to those in need of a kind word or a good deed. Reach out to those who may not ask. Deliver a meal. Run an errand. Share your time. Do the things that may expend some energy and effort.
For the next few weeks, step beyond your comfort zone and go the distance for someone else. Seek opportunities to bless others. 
Listen.
Sacrifice.
Care.
Be the answer someone's searching for.
Here's to the miracle you're about to deliver! *clink*
***
PLEASE SHARE
'Tis the season… Join me for cyber pie and a December catch-up!
The holidays are a busy season. What's happening over my way and my challenge to you.
Original Image Credit: Hansbenn/Pixabay
HOLIDAY INSPIRATION
Would Jesus and Santa Claus Be Friends?
Bring it On! Kick Off the Christmas Season With These 7 Hope-Filled Thoughts
How will you make a difference this holiday season?
Much Love and Many Blessings,