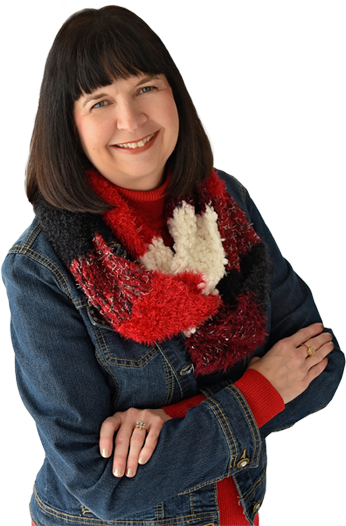 Cynthia writes Heartfelt, Homespun Fiction from the beautiful Ozark Mountains.
A hopeless romantic at heart, she enjoys penning stories about ordinary people facing extraordinary circumstances.
Cynthia has a degree in psychology and a background in social work. She is a member of ACFW and RWA. Sharing the love of Jesus Christ through her stories is her deepest desire while crafting believable characters living life in an imperfect world.
Cynthia is a 2017 ACFW Genesis Finalist, a 2017 ACFW Genesis (Double) Semi-Finalist, a 2016 ACFW Genesis (Double) Finalist, a 2016 ACFW Genesis (Double) Semi-Finalist, and a 2015 ACFW First Impressions Winner. Her short story Words from the Heart appears in The Story Anthology (Karen Kingsbury/Family Fiction) via Salem Publications, 2014.
Cynthia loves Jesus, her family, sticky notes, and Starbucks. She has a fondness for gingerbread men, miniature teapots, and all things apple.
---
Why I Write Inspirational Fiction
I'm often asked why I write inspirational fiction. Because I'm a Christian, I know that "with Christ all things are possible." Circumstances are merely miracles in the making, and true love really does exist!
God can take real people with real needs and real hurts and meet us right where we are. And in matters of the heart, our Heavenly Father longs to do just that.
We weren't created to live a life of mediocrity. Through Jesus Christ, God's son, we have the incredible opportunity to do more, have more, and be more than we ever dreamed possible.
Money, fame, and fortune are temporary. Their benefits are fleeting.
God's word assures us, however, of this uncompromisable truth: "…And now these three remain: faith, hope, and love. But the greatest of these is love." (1 Corinthians 13:13 NIV)
I pray that in your quest for love that you will first seek a relationship with Him (Romans 10:9), and second, you'll share this gift with others. (Matthew 28:19)
Blessings Always,
Cynthia
---
Find Cynthia elsewhere online at Facebook, Twitter, Pinterest, and LinkedIn. And for additional love and encouragement, don't miss her Wednesday/Friday blogs and her monthly newsletters. (When you sign up, be sure and click on the confirmation links delivered to your e-mail. This completes the process.) Get ready for some lovin'!
Save